About Hemingways Expeditions
Hemingways Expeditions is the leisure division of Hemingways Travel, and we are East Africa's Premier Destination Management Company and Safari Operating Partner for international tour operators and travel agents.
Our experience spans over 60 years in designing, planning, and executing safaris in
East Africa and beyond. As a leading bespoke safari operator in East Africa,
we offer our customers…
A Team of Professional and Knowledgeable
Experts

Tailor-made Itineraries

Quick Turn Around Backed
by State of the Art
Technology and Processes

Well Co-ordinated Safaris,
FITs, Incentive Groups,
among others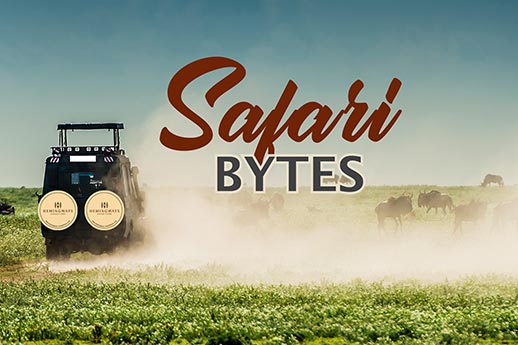 Safari Bytes is our regular newsletter that keeps all our subscribers updated on the latest safari experiences, hotels, lodges and properties as well as trends in East African social issues.

Subscribe